that's Sheyne pronounced SheyNU or Shey (as in they) and ne (as in enough).. though a lot of people call me Shey Shey or just Shey. I am 26 year old and live/work in the Los Angeles area. I work in reality TV as an assistant editor and am very active in our Southern CA vibrant lolita community.
I first got into lolita in 2002, and met one of my closest and dearest friends
lilusako at a gathering she organized in San Fransisco. Lolita is a very active and impotent part of my life because of how many amazing friends I've made though the community. Because of this, I am very active and try to organize many gatherings and opportunities for friends to hang out and to met new people.

I am a curvy Gothic Lolita at heart, with secret sweet Lolita tendencies.

here is a casual gothic outfit that I wore one day to work. I'm holding a box of B-Roll for my current Reality show "The Bachelor", so the joke is, that is what a reality show looks like in the raw


outfit rundown:
jsk & hair bow:btssb
blouse: offbrand
socks: IW
boots: offbrand (random gifts from boyfriends mother when she was cleaning out her closet.. I added the stud collar to add a lil'flair)
necklace: vw

Another casual gothic outfit, again photo taken at work, don't mind my evil red eyes, and overall goophyness of my head/face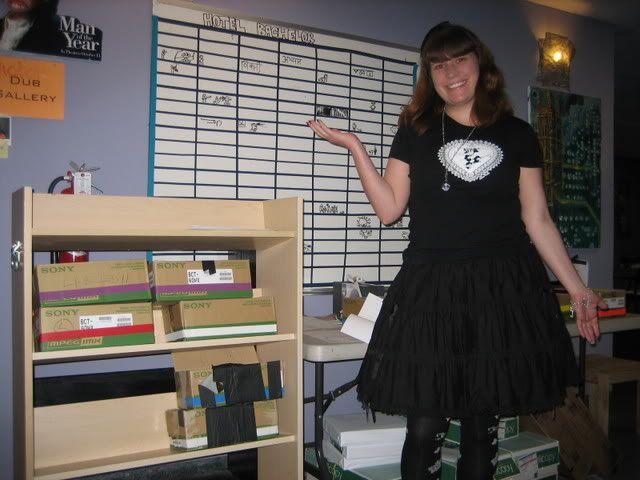 outfit rundown:
skirt: meta
tshirt: candy violet
socks: iw
hairbow: from gamboree
necklace: vw

here is a a photo of me and my boyfriend from a photo shoot last year i think. it's one of my most fav photos of me ever taken in my life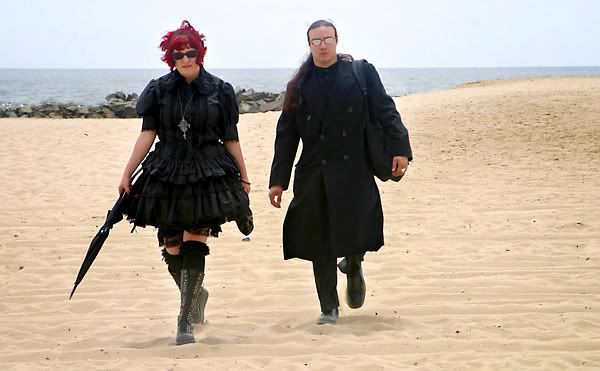 outfit rundown
my outfit rundown:
blouse: btssb replica
skirt/bloomers/socks: meta
headdress: IW
necklace: Suppurate System (gift from wonderful boyfriend)
boots: random hot topic
umbrella: Moi-Meme-Moitie

here is a casual bxw outfit from PMX06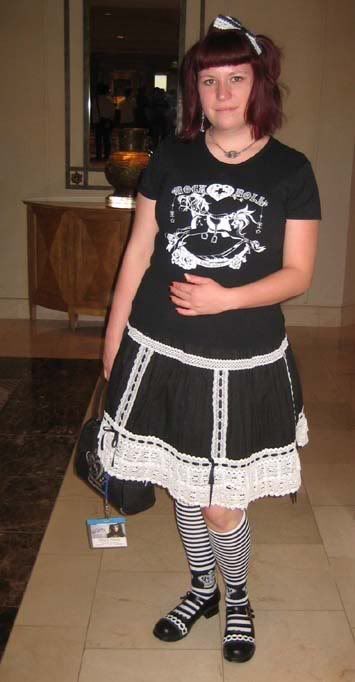 outfit rundown:
skirt: btssb
top: candy violet
socks & hairbow: IW
shoes: Emily the strange

now I do not always do casual i swear...
a gothic yet sweet (bittersweet) outfit from AX07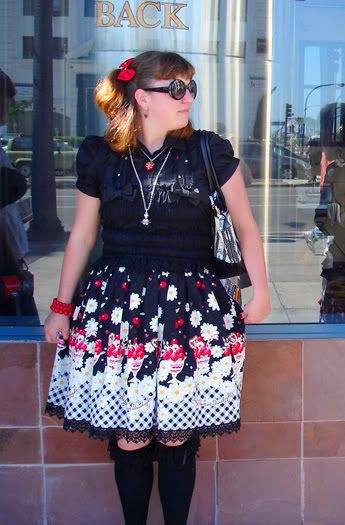 outfit rundown:
borrowed jsk: btssb
blouse: off brand
socks: meta
hair bows: gymboree

Another classic bxw combo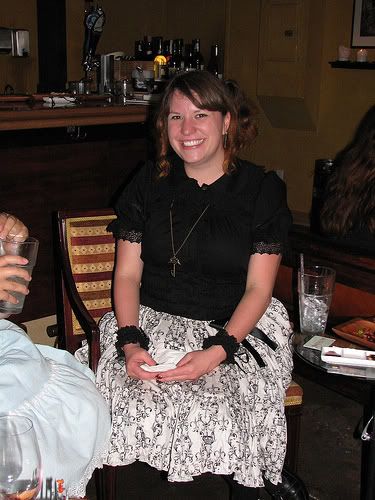 blouse & wrist cuffs:btssb
skirt: meta


and to show I don't always wear black...

a red sailor coordinate to be sailors with
deedelu at AX07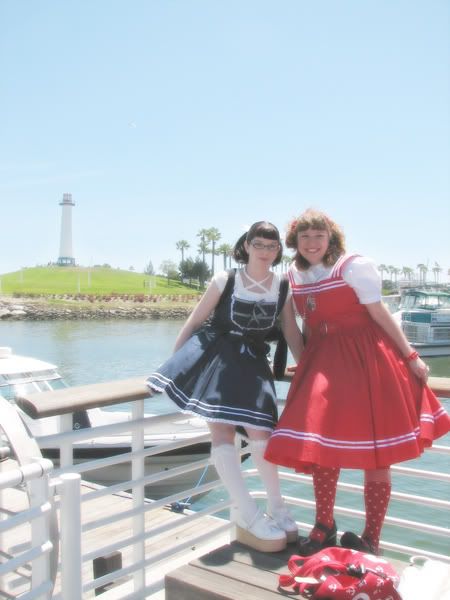 outfit rundown:
dress: F+F
blouse: french toast
socks: AP
shoes: btssb


a lovely casual sweet outfit from a photo shoot nearly 2 years ago...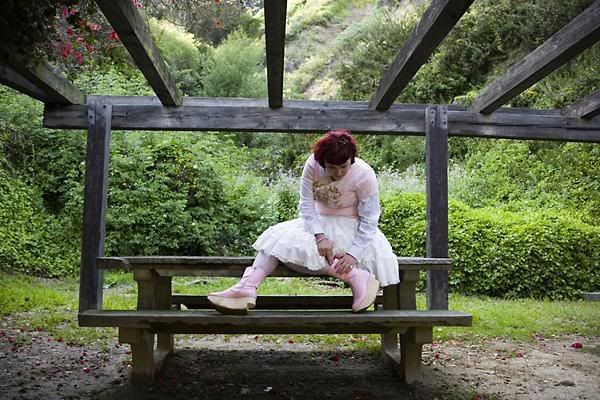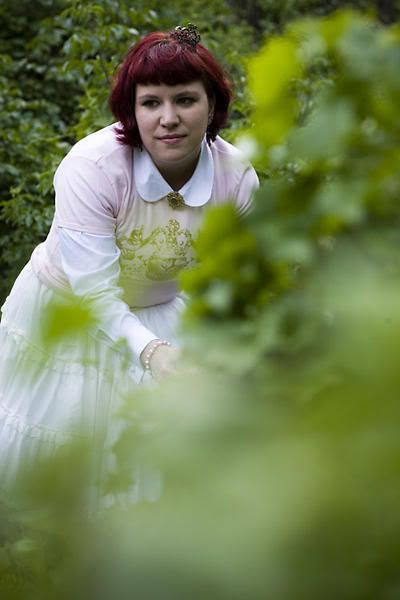 outfit rundown:
skirt:meta
top:candy violet and target blouse
crown/earrings: btssb
boots: DD

and the most recent photo/outfit my brown tartan outfit from the ballet we went to on sunday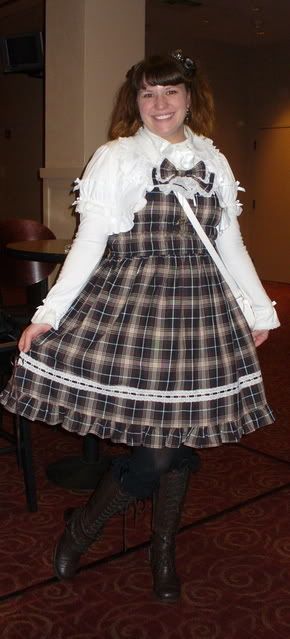 outfit rundown:
dress & blouse: btssb
bolaro & purse: AP
boots & socks: meta

Well there we go, a kinda history of my lolita clothing, or at least the best of the best in the past 2 years.. it was really only post 2004 that I was able to really afford lolita clothing. I graduated college and started my career, and had... CASH!! (it was neat) As you can see my hair is always changing.. i'm letting the natural color fill in right now and letting it grow, but i'm sure i'll grow bored of that sometime next year and I'll have a different look. I'm so thrilled to have been invited into this community, and I hope you enjoyed my photos.